6.7.23
Are Certified Pre-Owned Cars a Good Deal?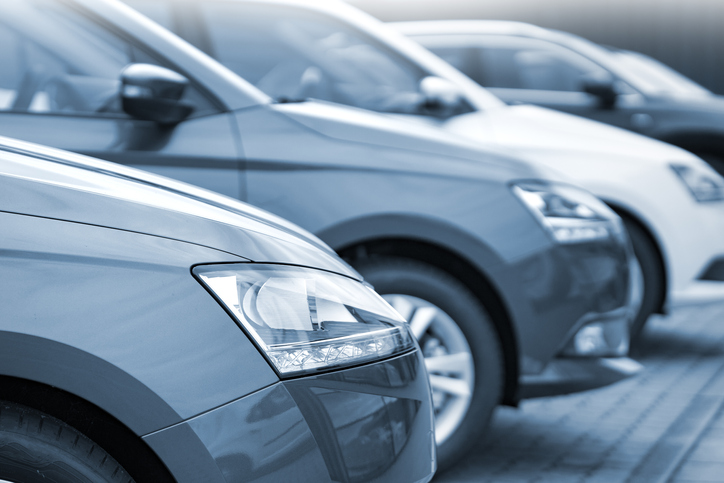 Your need-to-know info before purchasing a certified pre-owned vehicle
If you're in the market for a used car but feel uncertain about purchasing one through a private sale, you might want to consider buying a certified pre-owned (CPO) car from a dealership.
Certified pre-owned vehicles are often touted as a reliable and trustworthy option, but what exactly does "certified pre-owned" mean, and are these cars truly a good deal?
Defining "Certified Pre-Owned"
First, let's clarify what the term "certified pre-owned" means. A certified pre-owned car is a used vehicle that has undergone a rigorous inspection and certification process by the manufacturer or authorized dealership. These inspections typically cover various mechanical and cosmetic aspects to ensure the car meets specific quality standards.
Additionally, certified pre-owned cars often come with extended warranty coverage, roadside assistance and other benefits that provide extra peace of mind to potential buyers.
Guaranteed Quality
One of the primary advantages of buying a certified pre-owned car is the assurance of quality. Since these vehicles undergo a comprehensive inspection, any necessary repairs or maintenance are typically addressed before the car is offered for sale. This means you can have greater confidence in the car's condition compared to a regular used car.
The extended warranty provided with certified pre-owned cars can save you from unexpected repair costs, making them a desirable option for those looking for added protection.
Flexible Financing
Another benefit of purchasing a certified pre-owned car is the financing options. Dealerships often have partnerships with financial institutions, allowing them to offer competitive financing rates and packages. If you need assistance in funding your purchase, we can help you explore your auto loan options.
These loans can help you spread the cost of the car over a period of time, making it more affordable and manageable for your budget.
Other Considerations
While certified pre-owned cars offer several advantages, it's important to consider some factors before making a decision. First, these vehicles are typically priced higher than regular used cars due to their additional benefits and warranty coverage. However, the peace of mind and potential long-term savings on repairs might outweigh the higher initial cost for many buyers.
Additionally, the availability of certified pre-owned cars might vary depending on the make and model you're interested in. Popular brands often have a wider selection of certified vehicles compared to less common or older models.
If you have specific preferences in terms of the car's make, model or features, you may need to explore the market thoroughly to find the right certified pre-owned option.
Consumers provides banking services for well over 132,000 members. If you have banking questions, call us at 800-991-2221. We make it easy to bank how you want, when you want.
All loans subject to approval. Rates, terms, and conditions are subject to change and may vary based on credit worthiness, qualifications, and collateral conditions.
Federally insured by NCUA
Enter your email address to receive notifications of new posts by email.
Get awesome new content delivered straight to your inbox.