Let's Ace Financial Wellness. Together.
Getting married? Nearing retirement? Need a new car, boat, home? Every chapter of life brings new financial decisions. And plenty of questions. Look to Consumers for answers. Welcome to your hub for a wealth of smart money information, education and advice. Browse around and learn at your leisure or search for specific info that matters to you—wherever you're at in life—right now.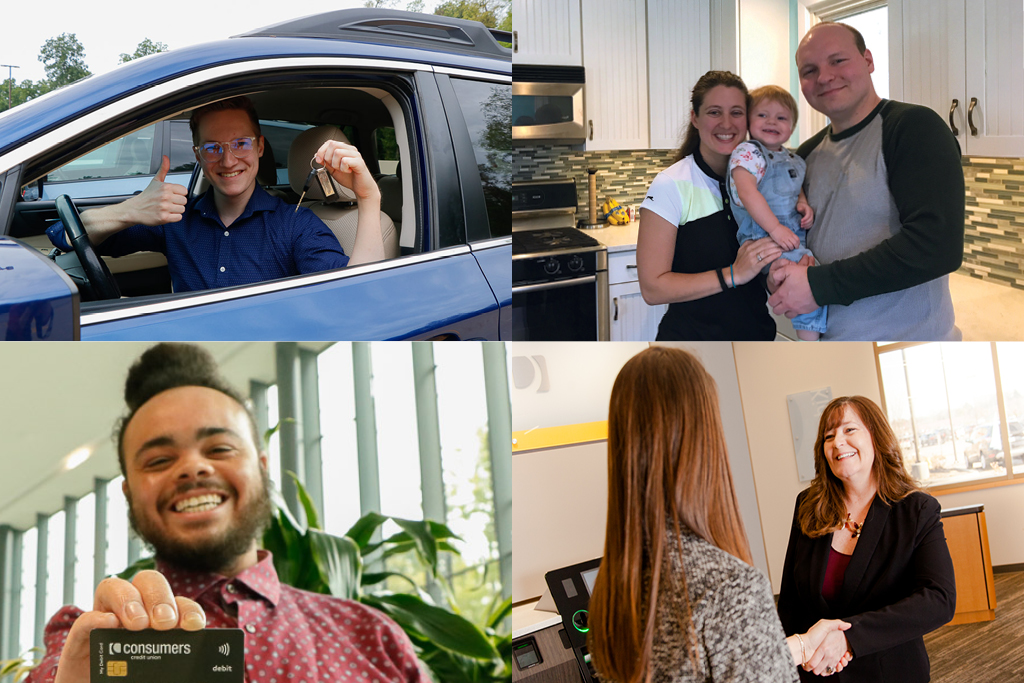 Your Community
The latest on how we're living our mission to better the lives of our members and their communities.
Community news
Ready to ace financial wellness? Take our quiz.
Just answer a few quick questions. We'll generate an instant "lesson plan" from our educational resources that's tailored to help you navigate your unique financial landscape.