9.22.23
Buying an EV for Business Use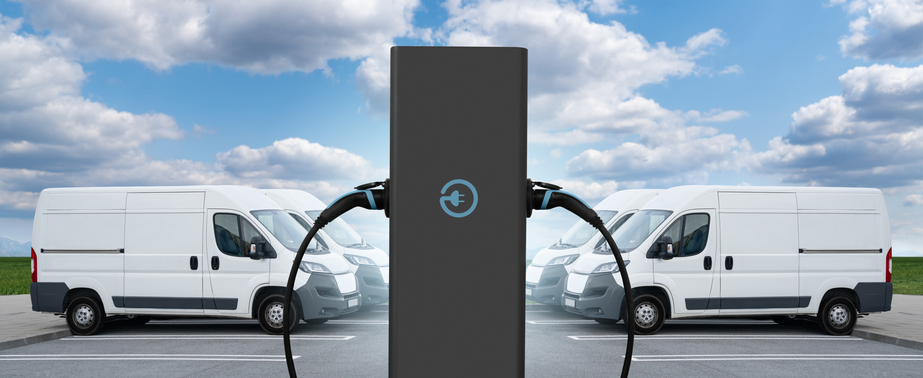 What you need to know about buying an electric vehicle for your business, including available tax credits.
As the automotive world transitions to more electric vehicles (EVs), business owners who currently rely on internal combustion engine (ICE) vehicles might be wondering if it's time to make the switch. Here's what you need to know about buying an EV for your business.
Tax credits up to $40K incentivize the move to clean vehicles
Earlier this year, the Commercial Electric Vehicle and Fuel Cell Electric Vehicle Tax credit when into effect. What vehicles qualify and how much is the credit? Here's what the U.S. Department of Energy Alternative Fuels Data Center says:
"Vehicles with a gross vehicle weight rating (GVWR) below 14,000 pounds (lbs.) must have a battery capacity of at least seven kilowatt-hours (kWh) and vehicles with a GVWR above 14,000 lbs. must have a battery capacity of at least 15 kWh. The tax credit amount is equal to the lesser of the following amounts:
15% of the vehicle purchase price for plug-in hybrid electric vehicles
30% of the vehicle purchase price for EVs and FCEVs
The incremental cost of the vehicle compared to an equivalent internal combustion engine vehicle
Maximum tax credits may not exceed $7,500 for vehicles under 14,000 lbs. and $40,000 for vehicles above 14,000 lbs. Businesses may not combine this tax credit with the Clean Vehicle Tax Credit."
Learn more details on how to claim the Commercial Clean Vehicle Credit and which vehicles are available from the IRS.
Overall maintenance costs are lower for light-duty EVs
When compared with comparable ICE vehicles, EVs save owners between $6,000 and $10,000 on maintenance costs over the life of the vehicle, according to Consumer Reports. If you have a fleet of vehicles, the savings grow with each vehicle switched to an EV.
Consider how and when you'll charge your EVs
Some EVs can travel 300 miles on a single charge. However, at some point all EVs need to be recharged. Will you invest in your own charger(s) or do you plan to recharge en route?
If you invest in your own charging system you'll have to choose from three levels: Level 1 (120 volt), Level 2 (240 volt), or DC Fast (480 volt). Depending on which level you use, you may have to upgrade your electrical service. Learn more about how to select the best charging infrastructure to for your needs by ChooseEV.
Be aware of charger types
The EV industry is growing and more fast chargers are being installed nearly every day across the nation. However, not all chargers use the same kind of plug. There's one design developed by Tesla, a Combined Charging System (CCS) used by most other manufacturers, the ChaDeMO that's on its way out, and the J1772, making four types of charging plugs that are currently in use as of September 2023.
Many Tesla chargers only charge Teslas, but Tesla drivers can use a CCS if they have an adapter. A planned system of 30,000 charges in the U.S. and Canada will accept both types of plugs but it's not yet built. Discover all the intricacies about North American EV charging cables from Evannex.
Additionally, there have been conversations within the industry to standardize these EV charging cables, but standardization is still a couple years away.
Ready to buy an EV for your business?
A Consumers commercial vehicle loan can be used finance one or several EVs for your business. And, if you're ready to finance your own charging equipment, ask us about an equipment loan, business line of credit, or an SBA loan.
Do you have business banking questions? Contact our knowledgeable Commercial Loan Officers online or call 800-991-2221. We're also available to help in person at your local office.
All loans subject to approval. Rates, terms, and conditions are subject to change and may vary based on credit worthiness, qualifications, and collateral conditions. Federally insured by NCUA.
Enter your email address to receive notifications of new posts by email.
Get awesome new content delivered straight to your inbox.