Downtown Office
Office Hours
Monday: 9 a.m. – 5 p.m.
Tuesday: 9 a.m. – 5 p.m.
Wednesday: 9 a.m. – 5 p.m.
Thursday: 9 a.m. – 5 p.m.
Friday: 9 a.m. – 5 p.m.
Saturday: Closed
Sunday: Closed
Walk-Up Teller Hours
Monday: 9 a.m. – 5 p.m.
Tuesday: 9 a.m. – 5 p.m.
Wednesday: 9 a.m. – 5 p.m.
Thursday: 9 a.m. – 5 p.m.
Friday: 9 a.m. – 5 p.m.
Saturday: Closed
Sunday: Closed
ATM available during office hours only
Downtown Office 125 South Kalamazoo Mall #104
Kalamazoo, MI 49007
At this Location
Our Downtown Kalamazoo, Mich., location offers free coffee, Wi-Fi, complimentary document shredding bins and much more to make banking a simple, hassle-free experience. Open an account with us online or stop by in person. We'd love to see you!
This location also features a shared meeting space equipped with conference tables, a projector and a smartboard, which is perfect for hosting business meetings and other small events. With a lot of restaurants and entertainment venues nearby, you'll have plenty of options for after-work gatherings. The community room can be reserved free of charge and best of all, it's open to anyone in the community, not just members of Consumers Credit Union. Some restrictions apply. Contact us to learn more or to make a reservation.
We love hearing form our members. Leave us a review on Google today!
2023 Holiday Schedule
Martin Luther King Jr. Day | Monday, January 16 | Closed
Presidents' Day | Monday, February 20 | Closed
Memorial Day | Monday, May 29 | Closed
Juneteenth | Monday, June 19 | Closed
Independence Day | Tuesday, July 4 | Closed
Labor Day | Monday, September 4 | Closed
Columbus/Indigenous Peoples' Day | Monday, October 9 | Closed
Thanksgiving Day | Thursday, November 23 | Closed
Day after Thanksgiving | Friday, November 24 | Open 9:00 a.m. – 1:00 p.m.
Christmas Day | Monday, December 25 | Closed
Office Manager
Matthew Dygert
Contact
Services at Downtown Office
Savings and Checking Accounts
Personal and Business Loans
Mortgages and Refinancing
Credit Cards
Online Banking
Investments
Notary
Document Shredding
See What Others Have to Say
Nearby Offices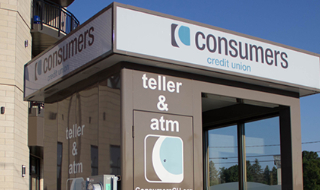 WMU Campus Area
2707 West Michigan Avenue
Kalamazoo, MI 49006

Walk-Up Teller Hours
Monday: 9 a.m. – 7 p.m.
Tuesday: 9 a.m. – 7 p.m.
Wednesday: 9 a.m. – 7 p.m.
Thursday: 9 a.m. – 7 p.m.
Friday: 9 a.m. – 7 p.m.
Saturday: 9 a.m. – 1 p.m.
Sunday: Closed
ATM Available 24/7
Milwood Office
4023 Portage Street
Kalamazoo, MI 49001
(North of I-94)
P: 269.345.7804      
F: 269.345.1648
Office Hours
Monday: 9 a.m. – 5 p.m.
Tuesday: 9 a.m. – 5 p.m.
Wednesday: 9 a.m. – 5 p.m.
Thursday: 9 a.m. – 5 p.m.
Friday: 9 a.m. – 5:30 p.m.
Saturday: Closed
Sunday: Closed
Drive-Thru Hours (with Drive-Thru Tellers)
Monday: 9 a.m. – 7 p.m.
Tuesday: 9 a.m. – 7 p.m.
Wednesday: 9 a.m. – 7 p.m.
Thursday: 9 a.m. – 7 p.m.
Friday: 9 a.m. – 7 p.m.
Saturday: 9 a.m. – 1 p.m.
Sunday: Closed
ATM Available 24/7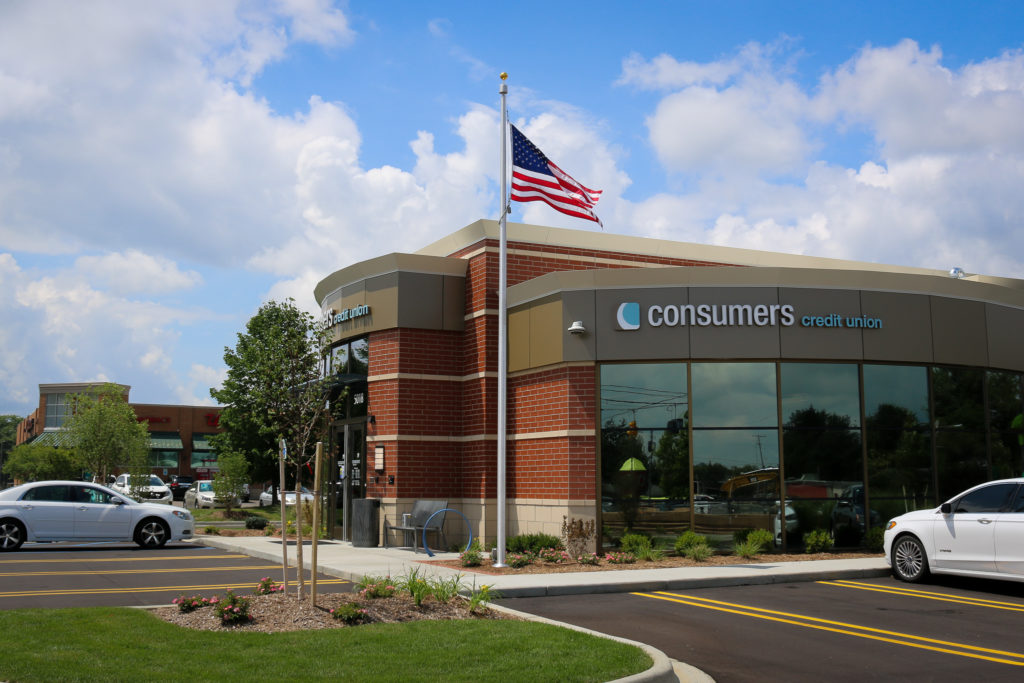 West Main Office
5018 West Main Street
Kalamazoo, MI 49009
P: 269.345.7804
F: 269.345.0381
Office Hours
Monday: 9 a.m. – 5 p.m.
Tuesday: 9 a.m. – 5 p.m.
Wednesday: 9 a.m. – 5 p.m.
Thursday: 9 a.m. – 5 p.m.
Friday: 9 a.m. – 5:30 p.m.
Saturday: Closed
Sunday: Closed
Drive-Thru Hours (with Drive-Thru Tellers)
Monday: 9 a.m. – 7 p.m.
Tuesday: 9 a.m. – 7 p.m.
Wednesday: 9 a.m. – 7 p.m.
Thursday: 9 a.m. – 7 p.m.
Friday: 9 a.m. – 7 p.m.
Saturday: 9 a.m. – 1 p.m.
Sunday: Closed
ATM Available 24/7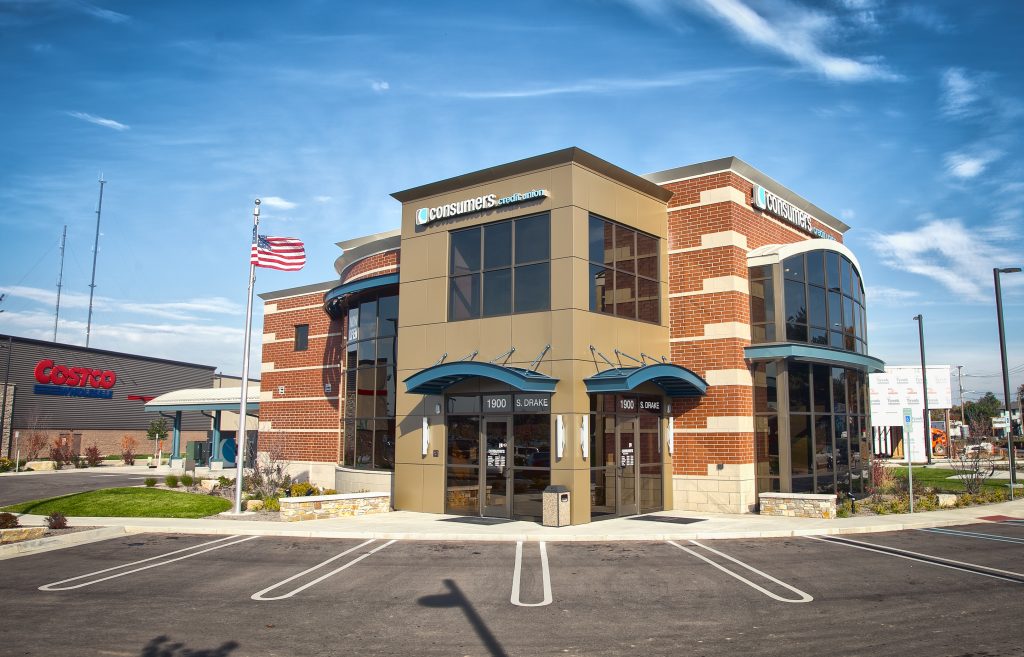 [email protected]

Office
1900 South Drake Road
Kalamazoo, MI 49006
(Drake and Stadium)
P: 269.345.7804

Office Hours
Monday: 9 a.m. – 5 p.m.
Tuesday: 9 a.m. – 5 p.m.
Wednesday: 9 a.m. – 5 p.m.
Thursday: 9 a.m. – 5 p.m.
Friday: 9 a.m. – 5:30 p.m.
Saturday: Closed
Sunday: Closed
Drive-Thru Hours (with Drive-Thru Tellers)
Monday: 9 a.m. – 7 p.m.
Tuesday: 9 a.m. – 7 p.m.
Wednesday: 9 a.m. – 7 p.m.
Thursday: 9 a.m. – 7 p.m.
Friday: 9 a.m. – 7 p.m.
Saturday: 9 a.m. – 1 p.m.
Sunday: Closed
ATM Available 24/7