4.23.19
Banking is better with Member Perks!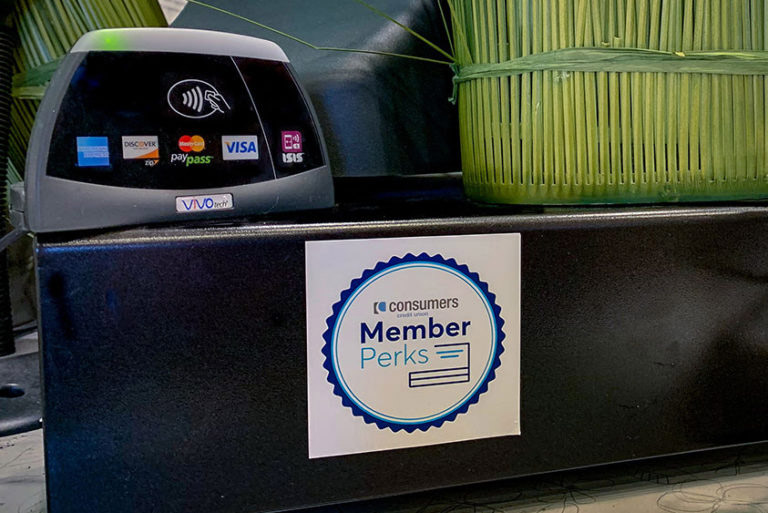 Advantages. Fringe benefits. Bonuses. Perks. No matter the name, you can't go wrong with having more of these in your life!
Introducing Member Perks
Member Perks are discounts that you receive at a retailer simply for being a member of Consumers Credit Union. We've worked with our business members to create a community of savings for everyone! Best of all, we've made it ridiculously easy to take advantage of these perks – simply pay with your Consumers Mastercard® debit or credit to receive your discount!*
Find your perks!
We work closely with our business members to bring these perks to you, and we're always adding more. Click here to discover the perks that are currently available and check back often to see the updated list!
*Fulfillment of discount is the responsibility of the individual business at the time of sale.
Enter your email address to receive notifications of new posts by email.
Get awesome new content delivered straight to your inbox.