8.21.19
What to look for in a checking account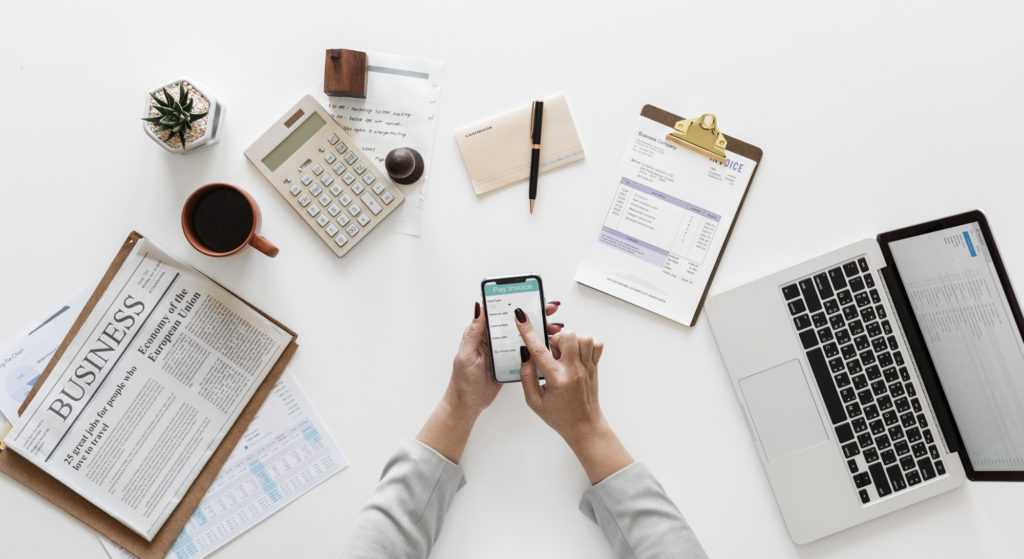 Open a checking account!
Seven questions to ask before you choose a checking account.
Choosing the wrong checking account could cost you hundreds of dollars over the long term. Right now in the United States, the average monthly maintenance fee for checking accounts is $13.58. That's $162.96 per year that could be certainly put to better use! Here are seven questions to ask when you open a checking account.
1.) Can I really get free checking?
Many financial institutions, including Consumers, offer free checking* options with eStatements. However, all free accounts are not equal. Some banks lure you in with a "free" account but tack on fees for things like using a debit card or writing more checks than allowed.
Check out all the fees associated with a checking account before making your choice.
2.) What kind of accounts are available?
Free, no-interest checking accounts work well for people who want to keep expenses and their minimum deposit low. However, if you want your money to work for you, opt for an interest-bearing checking account. From simple checking to high yield checking, these accounts typically require a higher minimum balance and sometimes have other requirements.
At Consumers, you can choose from between these checking accounts.
Simple Checking — free when you agree to receive eStatements and have a minimum deposit of $25.* This is a no-interest account.
4.00% APY Serious Interest Checking® — Earns higher interest on balances up to $15,000 when you have 12 posted debit card transactions per month, a $1,000 average daily balance, $1,000 minimum recurring monthly direct deposit and eStatements. (There is no penalty if you don't meet all the requirements per month—you just don't earn the 4.00% APY.)***
3.) What services are included?
Checking account services vary from bank to bank. Compare the options then decide which are most important to you.
At Consumers, we take pride in offering full service for ALL checking accounts. You can count on us for:
Instant-issue debit cards
No debit card usage fees
No per check deposit fees
24-hour Online Banking
Mobile banking app
Online bill pay
Free online check copies
Unlimited check writing
30,000+ fee-free ATMs nationwide
Custom alerts for balance and activity
Free eStatements
Mobile check deposit
Plus, with Interest Checking accounts, you can get one free box of checks each year.
4.) Are there incentives?
Like services, incentives vary by bank. Ask what extras are available and choose an institution that gives you the most bang for your buck.
At Consumers, we offer some of the very best incentives. With every checking account, you get:
member perks like discounts at local companies
free identity theft protection through Mastercard® with your debit card
5.) How do I get overdraft protection?
Even the most careful individuals can overdraw their funds. However, requesting overdraft protection could ease the frustration of doing so.
At Consumers, we offer three forms of overdraft protection:
home equity or lines of credit
overdraft transfers that connect your savings or high interest money market account to your checking account
courtesy pay up to a set limit
When you open your account, choose one of the options above to help you avoid the inconvenience of late and/or returned check fees. For more information on overdraft protection options available or to confirm your overdraft protection preference, call us at 800.991.2221. You can review our fee schedule here.
6.) Will this checking account be convenient for me?
Online-only banks have gotten a lot of media coverage in recent years. One thing they can't offer is local service. When you choose a financial institution, don't overlook the convenience of a nearby office where you can bank in person, as well as online and mobile banking.
In addition to our 20 offices across West Michigan, we make banking more convenient for you with:
Online and mobile banking through an app that saves you time.
The ability to check balances, pay bills and make deposits from your smartphone.
Free coffee, shredding services and Wi-Fi in every office.
7.) How is customer service?
A big bank where you are just one among millions of customers may not provide the personalized service you desire. At Consumers, most of our offices are open six days a week where our staff treats you like family. And, you can call 24/7 to report fraud or a lost or stolen debit card.
Whether you visit in person or give us a call, you'll always be served by staff who will make you smile, laugh with you, and ease your financial stress.
Ready to open a checking account? Call us at 800.991.2221 or discover which account is best for you online.  
*A monthly fee of $5.00 may be charged to accounts receiving a paper statement.
**$1,000 minimum daily balance required to avoid $10 monthly fee.
***Reward qualifications: APY = Annual Percentage Yield. To qualify for the monthly high interest reward (4.00% APY) you must meet the following minimum checking account requirements each statement cycle: (1) make 12 debit card transactions that post to your account during the statement cycle, (2) maintain at least a $1,000 average daily balance in the account, (3) receive an aggregate of $1,000 or more during the statement cycle in recurring direct deposits to the account, and (4) be enrolled in and receive monthly eStatements. Statement cycle: The statement cycle is defined as the period beginning on the first day of each calendar month and ending on the last day of the same month. Balance information and interest crediting: If you meet the minimum qualification requirements during the monthly statement cycle, 4.00% APY will apply to balances $15,000.00 and below; 0.01% APY will apply to balances of $15,000.01 or more. Each interest rate will apply only to the portion of the account balance that is within the specified range. The APY shown on your monthly statement will reflect interest earnings for your entire balance. Interest will be calculated and posted on the last day of each month using an Average Daily Balance Method. The Average Daily Balance Method applies a periodic rate to the average daily balance in the account for the statement cycle. The average daily balance is calculated by adding the balance in the account for each day of the statement cycle and dividing by the number of days in the statement cycle. All Serious Interest Checking Accounts in which reward qualifications are not met will earn 0.01% APY for the entire balance. If you close your account before interest is paid, you may not receive the accrued interest. General information: Rates accurate as of April 1, 2019, are variable and subject to change at any time. Fees may reduce earnings. Limit one high interest checking per Social Security number.
Federally insured by NCUA
Open a checking account!
Enter your email address to receive notifications of new posts by email.
Get awesome new content delivered straight to your inbox.